The Diana Dea Lodge is surrounded by the lush natural environment of the island of La Réunion, in the heart of a national park listed as a UNESCO World Heritage Site. Located at an altitude of 650 metres, the property offers breathtaking views over the Indian Ocean.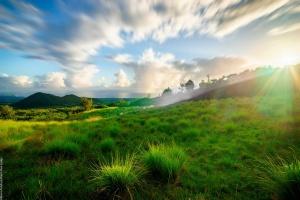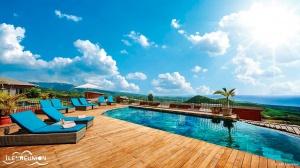 The second trail, meanwhile, provides a botanical loop to enable you to discover the outstanding flora and fauna in the surrounding area. We can also offer a local, specialist guide to join you on your walk and help you to discover the local plant and animal life.
This former hunting lodge, built on a 150 hectare state, now offers a perfectly preserved and protected environment, far from the hustle and bustle of the city, where around 100 stags and does wander freely. Our guests are invited to take in the luxurious nature surrounding our two walking trails: the first path invites you to enjoy a 45-minute stroll through the forest where you may have the chance to get close to the many stags and does that call the forest their home.